For even more books check out this list compiled on
The Soul Survivor
Author: Cap. Joe Townsend, Shawn Doyle
The powerful story of one man who escaped death and rebuilt his life in the face of impossible adversity.
---
Rambling Down Life's Road… with a brain injury
Author: Kevin Pettit, Boulder CO
This book provides you with a view of what it is like to have a traumatic brain injury (TBI). It contains unedited excerpts from the diary of someone who underwent a TBI. TBIs occur frequently these days and affect more than 1.5 million people in America each year.
This book is meant to give you a view from the inside out of what it's like to have a TBI, encourage you find ways to avoid having or causing a TBI, and to make you laugh a little.
---
A Normal Life: A Sister's Odyssey Through Brain Injury
Author: Lyrysa Smith
Told with engaging candor, this account delves into the harrowing complexities of this most damaging and mysterious of impairments, and reveals how a close-knit family was turned inside out and was forever changed by an "invisible injury." Revealed in startling twists and turns, this gritty, yet shining story of a life departed and also restarted is laced with frustration and lingering loss, but also long on humor and joy.
Adam Reborn: A Family Guide to Surviving Traumatic Brain Injury
Author: Alex Stelmach
Lives are changed forever in this inspiring story of a small family banding together when one of their own falls forty feet into darkness and is diagnosed with a Traumatic Brain Injury. An emotional, uplifting true story of a young man's struggle to overcome life threatening odds. The book contains many pages of practical tips and TBI information to help guide victims and their loved ones back towards the pathways of hope and recovery.
---
Complete Guide to Creating a Special Needs Life Plan: A Comprehensive Approach Integrating Life, Resource, Financial and Legal Planning to Ensure a Brighter Future for a Person with a Disability
Author: Hal Wright
This book provides comprehensive guidance on creating a life plan to transition a special needs child to independence or to ensure they are well cared for in the future. Beginning with a vision of a meaningful life for the child, Hal Wright explains how to form a practical plan to reach these goals, how to mentor personal empowerment and task skills, and how to create circles of support to sustain a life plan.
---
58 Feet: The Second That Changed Our Lives
Authors: Mark & Robyn Glaser
Mark and Robyn Glaser's lives were unexpectedly turned on their heads when, in 2010, they were involved in a serious motorcycle accident. After suffering terrible head and spinal injuries, the prospects for Mark ever living a normal life again seemed bleak. The story of his recovery and return to normality is an amazing tale of resilience, perseverance, the importance of family, and of the talented staff at Craig Hospital in Colorado to whom Mark owed his remarkable rehabilitation. Join Mark as he walks you through his recovery in this life-affirming tale that reminds us all just what we take for granted, and how important it is to have someone to help us stand back up when we stumble.
---
The Journey: The Stan Travis Story from Death to Perfection
Authors: Bill Rueger, Louise Travis
In this book, you'll follow Stan on his journey back to life. In it are contributions from family, friends and the medical & business community. They talk about their professions and working with and knowing Stan. Also provided are real strategies that brain injured people and their families might use to assist their loved one in their journey to return to everyday living. Welcome to a story of connecting the dots, one day at a time, back to life.
---
Still Standing
Author: Steven R. Hirst
Major Steve "Blaster" Hirst was an Air Force F-15 fighter pilot at the top of his game when a routine trip from the grocery store changed his life forever. Advised he might never walk again, Hirst refused to surrender his life and began the journey of living with a traumatic brain injury, or TBI. Armed with determination and a team of devoted family and friends, Hirst tells the story of a freak accident and the lessons learned during his remarkable recovery.
---
He Never Liked Cake
Author: Janne Leyde
Brain injury is insidious. It's tricky and tiresome. For those asked to love and support a TBI survivor, the struggles are deeply personal and often unresolved, and the victim's recovery is repeatedly thwarted by insurmountable obstacles, along with the battles fought with insurance companies for proper patient care and effective treatment. Janna Leyde's coming-of-age memoir encompasses the acute and lasting effects of TBI on both survivors and their loved ones.
---

Playing it Safe
Author: Bryan Toporek
Bryan Toporek offers a glimpse into the evolving world of youth-sports concussions. This e-book contains some of the most relevant research for student-athletes, along with information about how youth-sports organizations have begun to adopt concussion policies accordingly.
---

Louise: Amended
Author: Louise Krug
A massive brain trauma robbed fashionable, young Louise of the shallow currency she'd banked on all her life, and the resulting struggle is a page-turner in which a person's very soul deepens before your eyes. Louise: Amended rewards a reader's time — a must read.
---

No Stone Unturned: A Father's Memoir of His Son's Encounter with Traumatic Brain Injury
Author: Joel Goldstein
Bart Goldstein was only sixteen when he suffered a traumatic brain injury (TBI) in a car accident in 2001. No Stone Unturned is the saga of Bart's struggle to regain his life. Told from his father's point of view, the book chronicles the family's ordeal, and flashbacks fill in Bart's life since he arrived from Korea at the age of five months. Considering every possibility in their search for remedies to Bart's catastrophic injuries, the Goldsteins explored several promising alternatives, including craniosacral, hyperbaric oxygen, sensory learning, and vision restoration therapies. Bart's remarkable recovery resulted from a combination of conventional medicine and alternative and emerging therapies.
---
Mild Traumatic Brain Injury: The Guide Book
Author: Mary Lou Acimovic, M.A. CCC-Sp
Mild Traumatic Brain Injury: The Guidebook is an indispensable resource for people living with the consequences of Mild Traumatic Brain Injury.  This book validates, explains and demystifies the symptoms, helps people navigate the experience and regain control of their lives.  It is a guide to recovery.
---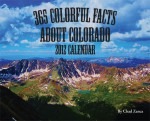 365 Colorful Facts About Colorado Calendar
Photographer: Chad Zanca
Colorado is a state unlike any other in the country. With rivers, mountains, plains, and desert, Colorado has it all. The alpenglow sunsets and the high altitude environment can lead to a wonderful vacation as well as a lifetime of explorations in the search of champagne powder. Our wonderful state is filled with interesting history, unique facts, and tons of outdoor activities. Learn a new fact everyday, and get to know our state!
---
When Life Throws You Lemons…Make Cranberry Juice!
Author: Shari Bookstaff
Chronicles a story of survival as the author dealt with the sudden loss of independence that comes with a brain injury.
---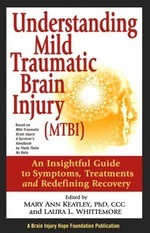 Understanding Mild Traumatic Brain Injury
An Insightful Guide to Symptoms, Treatments, and Redefining Recovery
Edited by Mary Ann Keatley, PhD, CCC, and Laura L. Whittemore, MTBI Survivor & Thriver
---
Textbook of Traumatic Brain Injury
Author:Jonathan M. Silver, Thomas W. McAllister, Stuart C. Yudofsky
---
Lash & Associates Publishing – Book Store
---
Brain Tumor: Life, Love, Lessons (Paperback)
Author: Robert M. Weir
---
Dying to Fight: The Tony Bruno Story
Author: Peter A. Bruno
---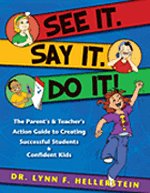 See It. Say It. Do It!
Author: Lynn F. Hellerstein
The Parent's & Teacher's Action Guide to Creating Successful Students & Confident Kids
---
Brainlash: Maximize Your Recovery from Mild Brain Injury
Author: Gail L. Denton, PhD
Colorado's own Dr. Denton has been assisting mildly brain injured individuals with her book "Brainlash" now for 12 years. This new, third edition carries expanded and updated information and resources to support recovery and sustain an empowered lifestyle.
---
Recovering From Mild Traumatic Brain Injury
Edited By: Mary Ann Keatley Ph.D. CCC & Laura L. Whittemore
This clear and concise handbook speaks to our Wounded Warriors and their families and helps them navigate through the unknown territory of this often misunderstood and misdiagnosed injury. It provides an insightful guide to understanding the symptoms, treatment options and redefines "Recovery" as their new assignment.
---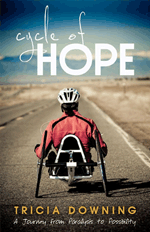 Cycle of Hope: A Journey from Paralysis to Possibility
Author: Tricia Downing
Cycle of Hope chronicles Tricia's journey from the first terrifying moments of impact with the car through rehab and her emergence as a world-class athlete.
---
Special Needs Planning For A Person With A Disability
Author: Hal Wright, CFP(R)
Comprehensive Special Needs Planning integrates life, resource, financial and legal planning into a practical plan of action. Its purpose is to assure an adult with a disability a place in the community appropriate to their needs, capabilities, financial resources and, most importantly, their hopes and dreams.