In honor of BI awareness month, we have shared 10 ribbons of knowledge below about brain injury.
In addition, BIAC will spend the month celebrating the resiliency of our communities by sharing survivor stories and experiences on our Facebook page.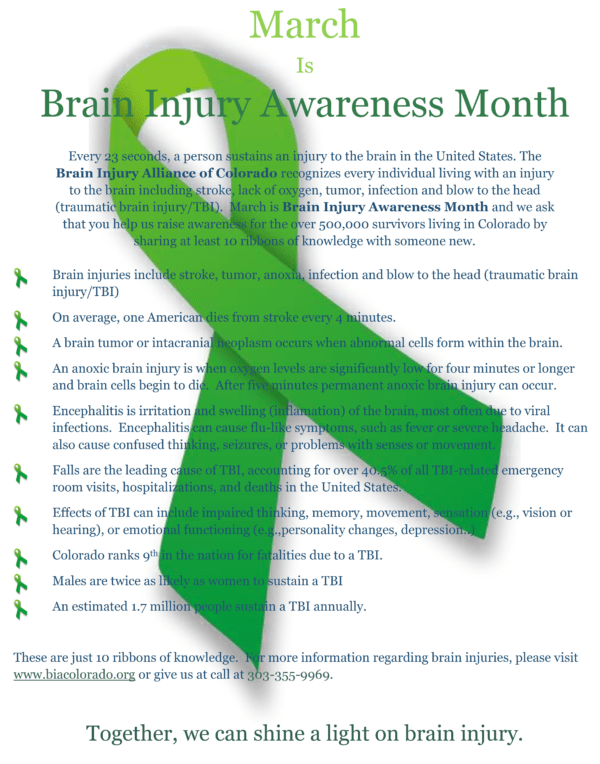 ---
Share your story and connection to brain injury to help spread awareness and knowledge by emailing Info@BIAColorado.org.
Please consider donating to help us facilitate lifelong growth of Coloradans affected by an injury to the brain.