The 2nd Annual Hands United Benefit took place on December 6th at the Zaragoza Reception Hall in Pueblo.  This silent auction and dinner raised funds for the Pueblo Brain Injury Support Group. It was a huge success, with dozens of attendees, Native American performances, and exciting items up for auction.  The Pueblo Chieftain did an article on organizer Maria Martinez, who was also presented with the 2012 Director's Award at the event: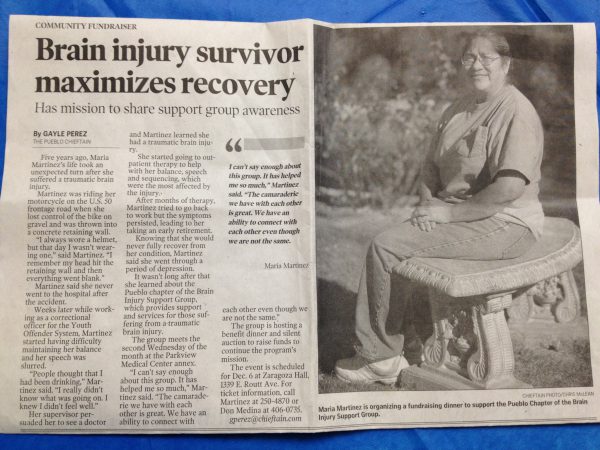 You can access a digitical copy of the article by clicking here
Congratulations to all of the members of the Pueblo Brain Injury Support group for pulling off another successful event!  We are honored to work with such passionate and dedicated individuals. Click here to view the group's Facebook page.
Below are a few images from the evening: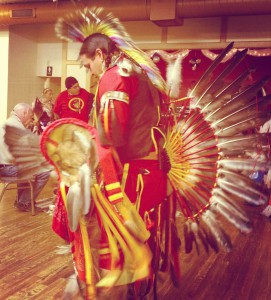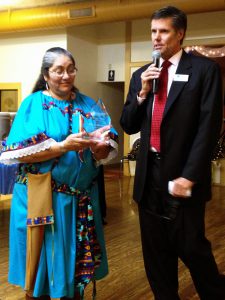 Executive Director, Gavin Attwood, presenting Maria Martinez with the 2012 Director's Award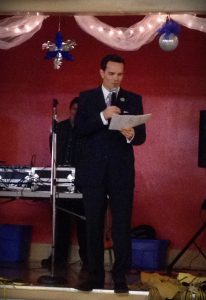 Craig Eliot, local meteorologist and brain injury survivor, emceed the event.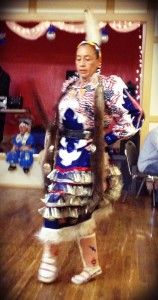 Dr. Steven Kinnett discussed the impact of being "handicapped" – an avid athlete, he's completed over 1,200 skydiving jumps, was ranked as a gymnast in high school, and climbed Half Dome in Yosemite, among other feats we have yet to hear about!
Melissa Roehr of Parkview Medical Center recapped the support group's efforts with the Pikes Peak Challenge. With a team of over a dozen individuals, raising over $3,000 for brain injury awareness. We're so grateful for partnerships like this across the state!