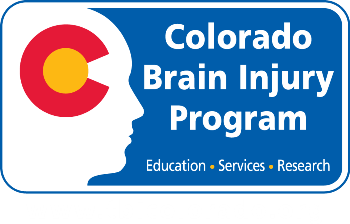 There have been some important changes within the Colorado Brain Injury Program. Due to the economy and a decrease in revenue to the Colorado Traumatic Brain Injury Trust Fund, the difficult decision has been made to reduce funding across all aspects of the Program (Education, Research and Services). Even though there has been a decrease in available funding for purchase services, Care Coordination, the foundation of client services, remains fully intact without any direct impact. If anyone you know questions and is an active client, please have them contact their care coordinator directly.
In addition, we would like to invite you or anyone you know with questions to participate in one of two conference calls held by Judy Dettmer, Program Director, to answer questions publicly:
Tuesday, November 20th 1:00-2:00pm
Wednesday, November 21st 10:00-11:00am
Toll free = 1-877-820-7831
Pass code = 495085
To help ensure your questions will be answered, please email them to Judy in advance: judy.dettmer@state.co.us, with the subject line: Question For Conference Call.
We assure you that the TBI Trust Fund Program and all partners are working hard to find ways to increase revenue for the future. We will keep everyone posted as things progress.
Frequently Asked Questions:
Why is this happening now?
The Trust Fund is funded through speeding tickets, DUI's and DWI's.  Due to changes with the economy, less people are actually paying their tickets. This has caused the Trust Fund to see a $600,000.00 decrease in revenue.  To allow the program to continue to exist, purchased services were the largest category to decrease.  Cuts also impacted outreach, education and research.
What if I can put some of my money towards my purchase?
We can pay out up to $1,000.00 per person.  If an item is over this amount, we can work with you to coordinate the purchase.
Will it ever go back to $2,000.00 and If so, can I reapply?
At this time, any decision to increase purchased services will be based upon increased revenue to the State.  The State does not anticipate this happening in the near future.  In the event that the State starts receiving more funds from these tickets, we are evaluating a system to let people access the additional funding.
Who's going to tell my provider?
Rocky Mountain Human Services staff will be notifying providers of the change and sending out revised authorizations.
I really need this services – what can I do now?
We will work with you to see if we can find any additional resources or free services that may be able to help.
You told me I could do this – what am I supposed to do now?
We understand how frustrating this change is. We are more than happy to look into other resources to see if there is any way to help address this need.  However, if there are no resources, let's discuss how else we can help you.  What other needs do you have?
What legal action do I have?
Unfortunately, while purchased services have been a great addition to the trust fund, there is no requirement that they be provided in State laws or Rules.  The Trust Fund has worked to keep some purchased services available to best serve participants, but it is not mandated.  If you have further questions contact a supervisor listed below.
I want to file a complaint
You can reach Rocky Mountain Human Services TBI Support Program Managers at the numbers below:
Jennifer Anderson, Program Manager, TBI Support
303-636-5829
Christen Mason, Program Manager, TBI Support
303-636-5863
I have an authorization for therapy for $1750, what happens now?
We will look at your budget to see how much you have spent.  We will amend your authorization to let you spend up to $1,000.00.  If you have already spent that amount, we will have to terminate the authorization.