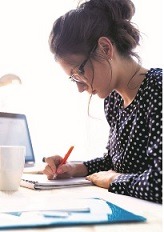 Writing poems is strong medicine. Making them helps us recover, re-create, and re-establish our own purposes and meanings, our own identities and relationships, especially after a life-changing trauma, illness, or injury. Poems have healing powers. They restore access to our deepest inner resources for resilience and perseverance.
Letting It All Out: Learn how to release your inner struggle with its heartache and pain, from your inner person, through the pen to the page. In this hands-on setting, you will learn and practice ways of writing poetry from the heart and mind. We store our emotions within ourselves. This class is intended to help you learn to let go of those emotions.
Your instructor/facilitator for this class is a survivor of a brain injury and has found poetry to be a beneficial coping skill. Join Adam Campbell as he teaches you what he has learned, through trial and error, through his own experiences, and through practical application.
A FREE poetry workshop for adult survivors of brain injury.
Date & Time:
Second Monday of Every Month at 3:00pm
Location:
Virtually only with the Zoom app
Questions? Contact Michael at michael@BIAColorado.org or 720-907-1455
RSVP Below for the Let It Out Poetry Class