Brain Injury Facts & Figures
W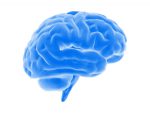 hat is a brain injury?  Click here for a comprehensive overview about brain injury, the various forms of brain injury, statistics for Colorado and the US, and links to other data sources
Materials
A collection of materials from educational workshops, webinars, conference presentations, tip cards, and other websites. To find out about upcoming educational events, visit our calendar.
SAIL Manual For Self-Advocacy (UPDATED 2014)
A workbook about self-advocacy after acquired brain injury (ABI). Self-advocacy involves: knowing what your needs are, knowing what resources are out there to help you meet your needs, and having the beliefs and skills to get your needs met. This workbook was developed for both individuals with brain injury and other people who advocate for and with them.
Helpful Links

Parenting with a Brain Injury
Return to Work After Brain Injury
Sibling of a Person with a Brain Injury
Youth with a Brain Injury
Workshop Presentations
Videos/Webinars
March 2012 Webinar: Understanding Social Relationships After Brain Injury
March 2013 Webinar: Employment
Podcasts
BIAC Podcast Episodes- TBI: Talking Brain Injury 
Technology/Applications
Brightway Health App is a free app that allows you to search and join virtual brain injury group classes
Tip Cards