*UPDATE
Dear Friends,
It pains us to inform you that our committee has unanimously decided to cancel this year's 26th Annual BIAC – Ed Reinhardt/Tony Bruno Golf Tournament.
It was a most difficult decision to make, but all the uncertainties created by the coronavirus and the crippling blow to the economy are paramount to this decision. Our concern for the well-being of the participants must come first.
The tournament will return in 2021, hopefully under much better conditions.
Of course, we will take a big loss in funds for the program that funds the camps and recreational programs for survivors of a brain injury.
Despite not being able to play in this year's tournament I am asking that you consider a donation to BIAC.
You can donate online at BIAColorado.org or by mail to:
Brain Injury Alliance of Colorado
1325 S. Colorado Blvd. Ste B300
Denver, CO 80222
God Bless and Please stay safe.
The Bruno and Reinhardt families
Benefiting BIAC's Recreation Programs
Now in its 26th year, the Ed Reinhardt-Tony Bruno Golf Tournament has helped send hundreds of survivors of a brain injury to recreation programs in the Colorado backcountry and Front Range. After green fees, 100% of net proceeds go directly for scholarships for survivors and to the BIAC recreational programs.
BIAC offers Single and Multi-day recreation programs featuring a range of activities such as hiking, climbing, a ropes course, cycling and rafting. Winter activities include skiing, snowboarding, ice fishing and snowshoeing. Music and Art Classes and social activities are held throughout the year.
The tournament will be held at the beautiful Lake Valley Golf Club, 4400 Lake Valley Drive, Longmont, CO, 80503. Registration begins at 7:00 am. Shotgun start at 8:30 am.
Ed Reinhardt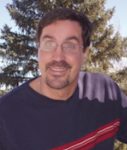 Ed was a sophomore tight end for the University of Colorado in 1984. His brain injury occurred during a tackle in a football game between Colorado and Oregon. He was in a coma for 62 days. It was five months before he spoke a word. It was two years before he could walk Ed gives the credit to God for his amazing recovery. Today he volunteers at an elementary school, is a speaker and a singer creates and sells artwork and helps the Brain Injury Alliance to give others an opportunity.
Tony Bruno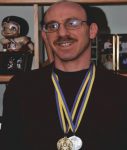 On April 6, 1983, in a boxing incident at the University of Colorado, Tony sustained an acute, subdural hematoma. He survived three brain surgeries in one night, a drug-induced coma to save his life and thirty days on life support systems. This was just the beginning of a long struggle. With severe brain damage and paralysis on his right side, Tony has fought back with years of intensive physical and cognitive therapies. Tony now attends day programs at Rocky Mt. M.S. Center and The Journey.
Entrance Fee
$175 per person
Covers Green Fees, golf cart, and delicious BBQ lunch
Corporate Buy a Hole Sponsors
$900
Includes four entries into the tournament and a prominent display of the corporate name on a tee box.
Fun Scramble Tournament
Male and female players, of all ability levels, can compete as a team for the best team score.
Hole-In-One
Score a Hole-In-One and win a $25,000 car.