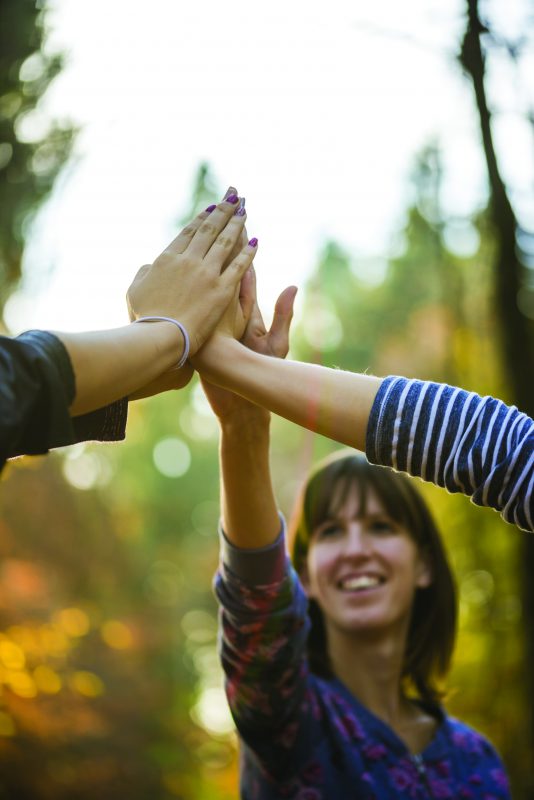 Have you ever been inspired to give back to other brain injury survivors as someone who "has been there?" Have you ever thought your life could improve by talking to someone that "really understands because they know what it is like to have a brain injury?"
The program is designed to connect survivors from all over the state of Colorado. Mentors support fellow survivors by helping them meet goals that they set for themselves, explore resiliency, define what it means to thrive, and then to take steps in this direction. Mentors and peers work together weekly for up to one year.
By participating in peer mentorship, both mentors and peers have reported…
– Increased sense of community integration and independence
– Increased satisfaction with life and self-empowerment
– Increased self-confidence
– Increased self-advocacy skills
– Decrease in feelings of isolation
As a Mentor, you'll have the opportunity to receive:
Professional development opportunities.
A cash stipend of $100 per match.
Access to brain injury training & webinars.
Networking opportunities with other mentors.
And more!
Testimonials
"Mentoring through BIAC has been a great way for me to see others with TBI who have had similar experiences to my own. The program's focus on resilience has been a great way to reframe my own continued challenges with TBI and also a great way to encourage my mentee in his recovery. My mentee has helped me to recall many of the challenges I have faced throughout my own recovery, both in the past and present."

"Not only do I have newfound confidence and inspiration as a mentor that I can help another brain injury survivor/thriver but I am also finding in myself my increasing confidence, inspiration, and inner strength."

"This Mentorship opportunity has allowed myself to build a relationship with another individual that like me, faces daily aggravating challenges living with a TBI. This opportunity has allowed myself to become more open and share ways I overcome those challenges. I have been strengthening my skills with communication and not only am I helping someone else navigate setting and reaching goals, but I have been able to strengthen my own skills in those areas."