We are proud to offer a variety of classes and workshops to survivors of brain injury throughout the state of Colorado.  All classes and workshops are FREE; however, registration is required.  Please contact Michael with any questions at 720-907-1455 or Michael@BIAColorado.org.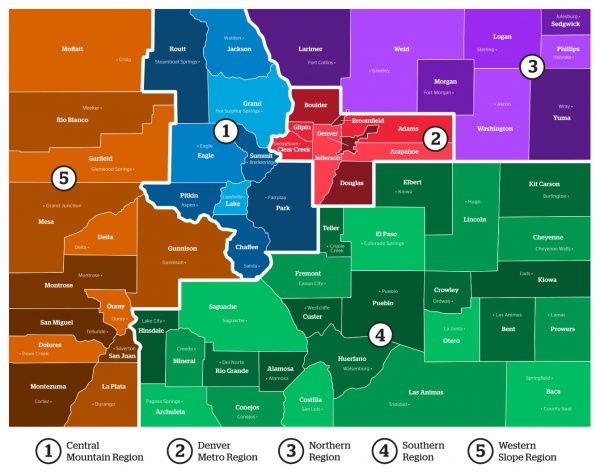 1 – Central Mountain Region
2 – Denver Metro Region
Recreation Therapy
Learn how recreational interventions aid in obtaining a more independent and self-motivated leisure lifestyle.
Offered in person!
Date and Time
Tuesday October 13th
5:00 P.M. – 6:00 P.M.
Location
Meet at Washington Park Playground
701 S Franklin St, Denver, CO 80209
*Guildlines/Questionaire and Release/Liability waiver will be needed to attend. Will be sent via Email and provided on site.
3 – Northern Region
4 – Southern Region
5 – Western Slope Region